Andy Miller of Suttons Tankers Nets Top SIA Health & Safety Award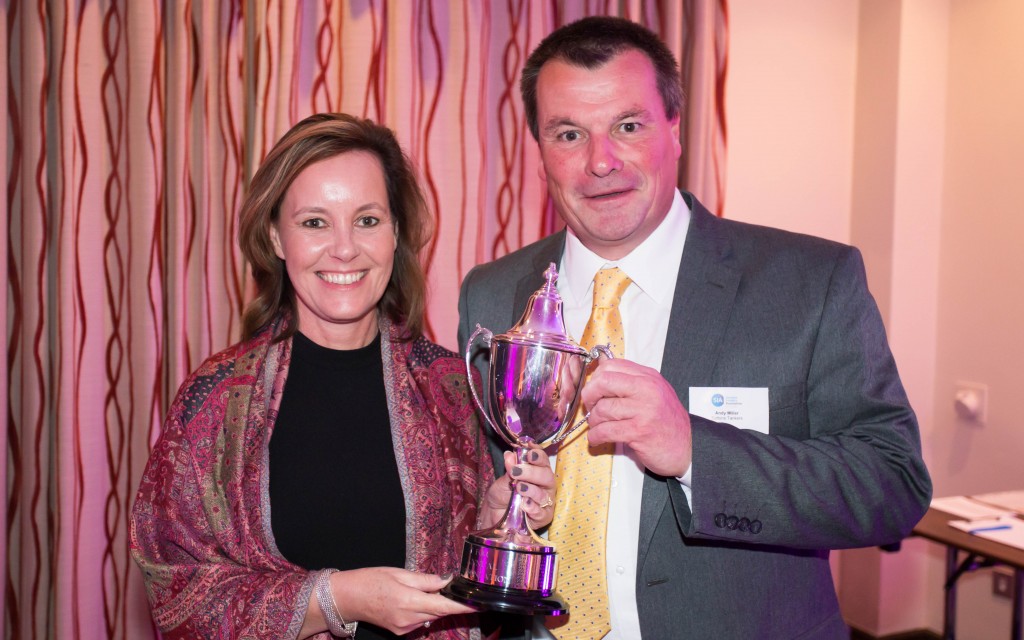 Andy Miller receives the Gerald Soane Award from former SIA Executive Committee member Julie Balint of ExxonMobil Chemical.
Andy Miller of Suttons Tankers was the winner of the SIA's prestigious annual Gerald Soane Award for Health, Safety and the Environment at the recent SIA Annual General Meeting, held at Stratford Manor.
Despite competition from a number of worthy recipients, Andy, who is Driver Training Manager with Suttons, scooped the award as a result of his outstanding contribution to the making of the latest SIA safety film – 'Safe Loading and Transportation of Bulk Solvents by Road', and for his dedication and commitment to the work of the SIA Technical Committee in 2015-16.
Andy said, 'As a relative newcomer to the SIA Technical Committee, it is an unexpected honour which I am delighted to receive'.
Congratulations to Andy. The film is due to be released in the Spring of 2017.
Suttons Tankers are Associate Members of the Solvents Industry Association.
For further information, please contact Andrew Norman, General Secretary info@solvents.org.uk