Former SIA Chair Mottie Kessler Awarded MBE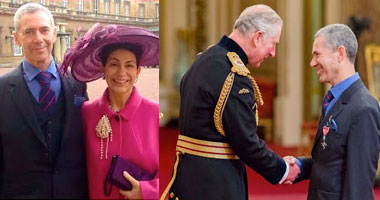 The SIA offers it's congratulations to Mottie Kessler, a former Chair of the Association, on receiving the MBE from HRH The Prince of Wales at a recent ceremony at Buckingham Palace. The award is in recognition of Mottie's service to the Chemical Industry, including his support in helping young people access a career in STEM (Science, Technology, Engineering and Mathematics).
Upon receiving the award, Mottie, who is the founder of 2M Group said:
'I am proud and humbled to receive this award. I feel it represents recognition of the importance of chemical businesses in the UK and the Chemical Industry as a whole'.
Many congratulations to Mottie from your friends and colleagues at the Solvents Industry Association.
For further information;
http://www.2m-holdings.com/hrh-prince-charles-gives-mottie-kessler-mbe-at-buckingham-palace-ceremony-for-services-to-industry-and-exporting-in-the-north-west-of-england/