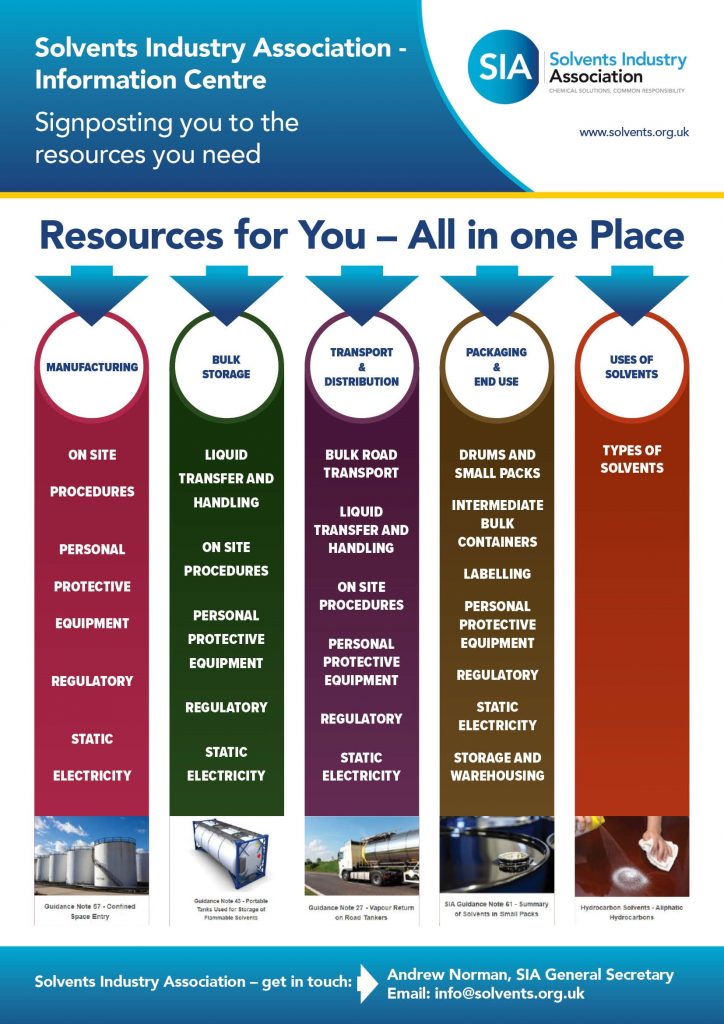 If your company handles solvents or flammable liquids then the new SIA Resource Centre is the place to find all of our Guidance Notes and Safety Films in one place.
Simply click on the appropriate box to navigate and download the documents to receive expert advice and information on everything solvents, from small manual operations to bulk solvents handling.
All SIA documents are in one place so there's no need to trawl through pages and pages to find what you are looking for.
Give it a try today https://www.solvents.org.uk/sia-information-centre/