NuStar Eastham Limited Joins the SIA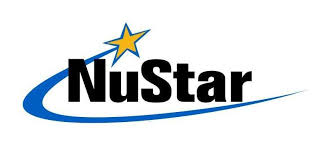 The Solvents Industry Association is delighted to welcome NuStar Eastham Limited to our growing list of Associate Members.
A division of the global NuStar Energy Group, NuStar Eastham is one of six UK storage terminals specialising in the storage of bulk liquids.
Commercial Analyst at NuStar Eastham, James Scarisbrick said, 'NuStar are delighted to join the SIA and we are looking forward to getting to know the organisation and its members better over the coming months'.
SIA General Secretary, Andrew Norman said, ' We are equally delighted to welcome NuStar to the Association and working closely with them on SIA project work in the future'.
If you require further information about NuStar Eastham, click on the attached link below.
http://nustarenergy.com/en-us/OurBusiness/Assets/Pages/TR_EASTHAM.aspx
Want to join the SIA? For further information, please contact Andrew Norman, SIA General Secretary for further details.
http://www.solvents.org.uk/contact-us/