SIA Raises £1,000 for Mental Health UK Charity
The Solvents Industry Association has proudly presented a cheque for £1,000 to the charity, Mental Health UK, which was the amount raised by SIA Members at their recent Annual General Meeting raffle event.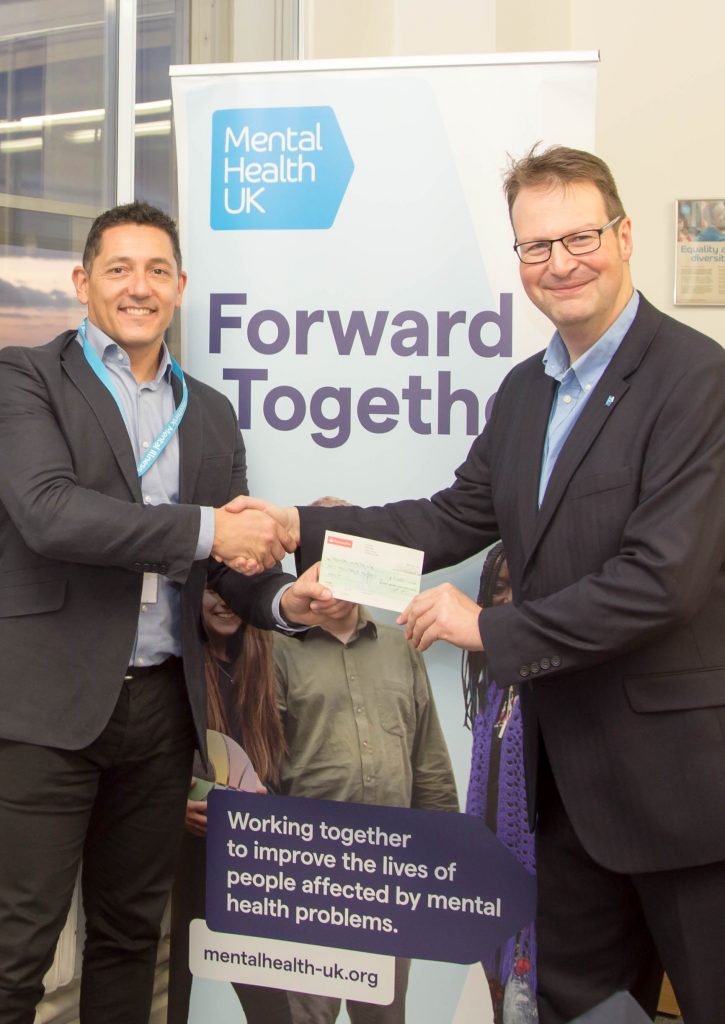 Presenting the cheque at the Mental Health UK Headquarters in Vauxhall, London, SIA General Secretary, Andrew Norman said, 'The generosity of the SIA Members continues to astound and we couldn't think of a more worthy cause. With a focus on Wellbeing at our AGM and the event being so close to World Mental Health Day, Mental Health UK was an obvious choice to receive our donation this year'.
Upon receipt of the donation, James Fletcher, Head of Corporate Partnerships at Mental Health UK said, 'Thank you so much to all the members of the Solvents Industry Association who generously donated to Mental Health UK at your Annual General Meeting. The money you raised will help us improve the lives of the 1 in 4 people affected by poor mental health across the UK by providing them with advice, information, and support'.
The SIA would also like to thank SIA Members, Alcohols Limited and Hayman Group, along with Mottram Hall Hotel for their generosity in donating raffle prizes.
If you would like more information, visit the Mental Health UK website https://mentalhealth-uk.org/