Solvents Industry Association Annual General Meeting 2019
The Solvents Industry Association staged their 33rd and biggest ever Annual General Meeting on Thursday 17th October.
Incorporating a drop-in health and safety exhibition for the first time, with stands provided by SIA members Newson Gale and PH Europe, delegates and guests from 35 companies attended the event at Mottram Hall in Cheshire, which included topical industry presentations from Cefic, International EChem, The Wellbeing Project and The European Solvents Industry Group.
SIA Chairman Kevin Morgan commenced proceedings with an update of SIA activities over the previous 12 months, followed by Dr. Rob Oades, Chair of the European Solvents Industry Group (ESIG), who presented an update of their work on a European level over the past 12 months. There was particular emphasis on ESIG's promotion of the contribution of the solvents industry to the United Nations 17 Sustainable Development Goals.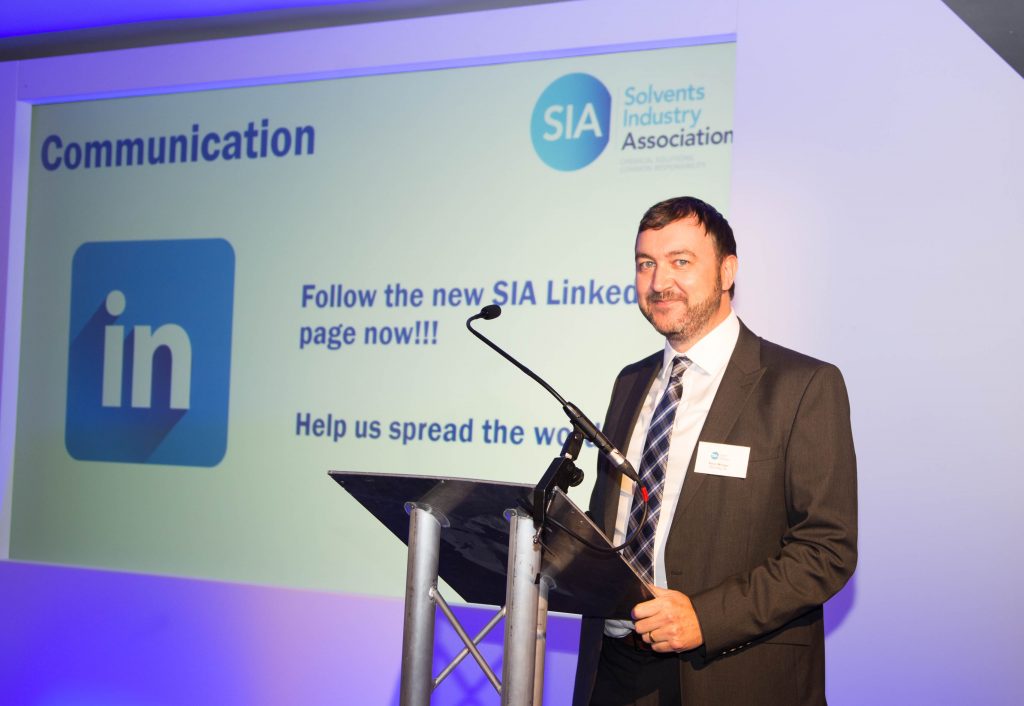 Guest speaker Clare Martin of the Wellbeing Project then offered an interesting and thought-provoking presentation on Managing Mental Wellbeing, not just in the working environment but also in our personal lives.
In the final session the afternoon, the debate continued with Paul Hodges, Chairman of International EChem and 'Ready for Brexit', who offered an informative view on the imminent exit of the UK from the European Union, coupled with a forecast of an anticipated global recession and the reasons why this might be set to happen.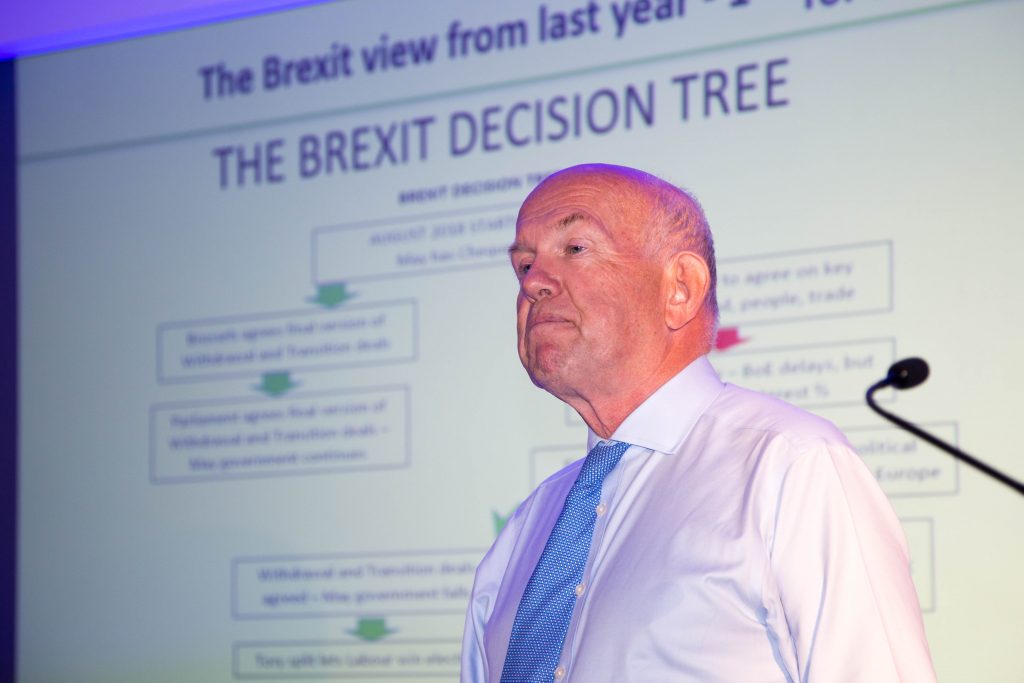 With an agreed Brexit deal hot off the press that very morning, Marco Mensink, Secretary General of the European Chemical Industry Council (Cefic) concluded proceedings with a fascinating insight into the European Commission's strong environmental agenda and how the chemical industry will need to adjust to meet emission and energy consumption targets for the next 30 years.
The daytime event drew to a close with a lively question and answer session from the floor.
The Solvents Industry Association would like to thank all of the speakers for what made an interesting and informative session and to our members and guests, whose attendance made the day a huge success.
The evening dinner was preceded by presentations of the Annual SIA Golf Trophy to Martin Neal of Barrettine and the Gerald Soane Award for outstanding contribution to Health & Safety, which was awarded to Dr. Rob Oades (reported separately).
If you require further information on the event or the work of the Solvents Industry Association, please contact Andrew Norman, SIA General Secretary http://www.solvents.org.uk/contact-us/