Speakers Announced for the 2019 SIA Annual General Meeting
The SIA is delighted to announce an exciting list of speakers for the 2019 SIA Annual General Meeting, which will take place at Mottram Hall, Cheshire on Thursday 17th October.
SIA Chairman Kevin Morgan will open proceedings with the formal AGM, followed by an update on the work of the Association over the previous 12 months.
Industry-related guest speakers will then offer their unique perspectives on the global economy and the UK and European chemical industry.
Returning to the event for a third year, the SIA is delighted to welcome Marco Mensink, Director General of the European Chemical Council (Cefic), who will provide a fascinating insight into the current and future challenges facing the European chemical industry.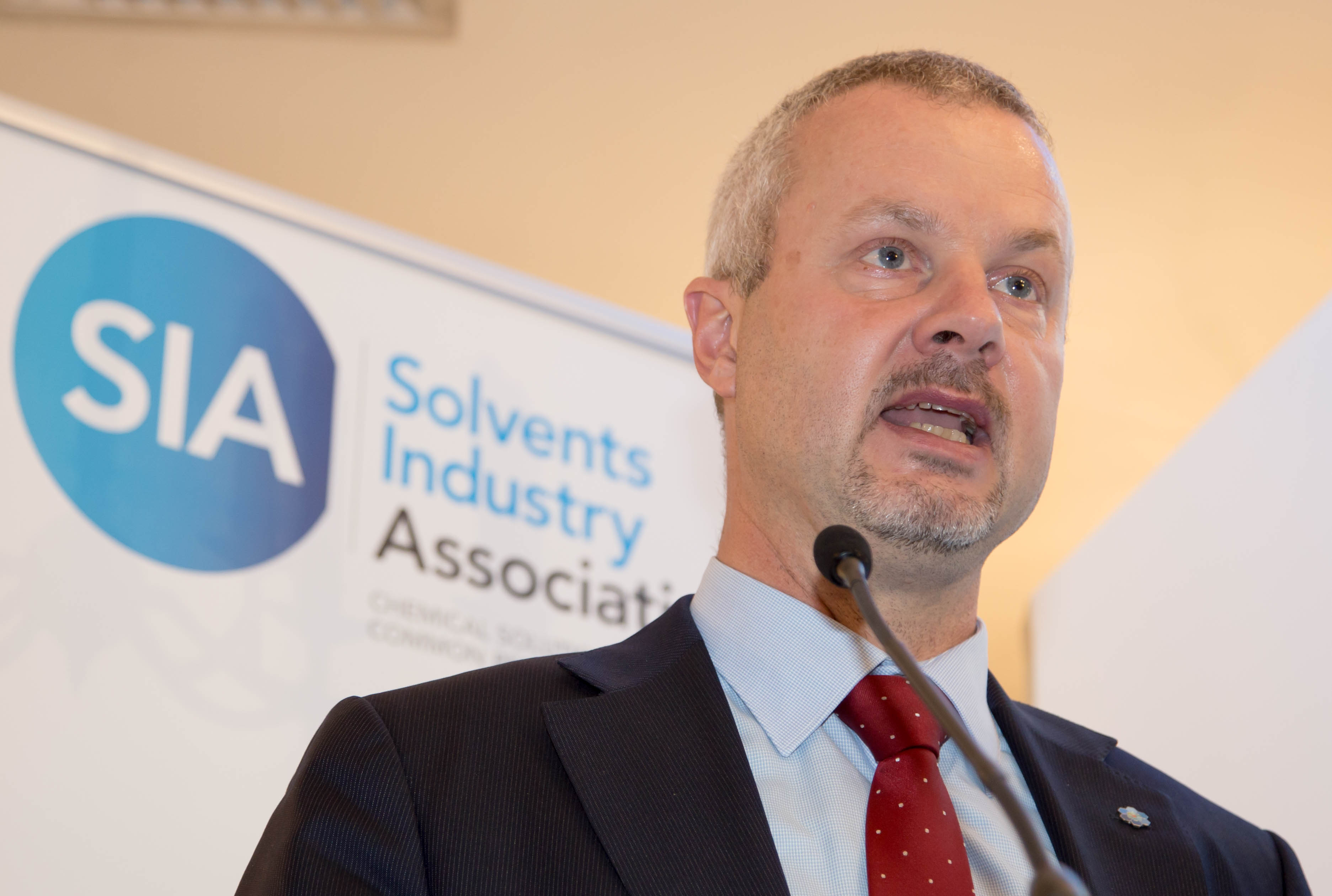 Also back by popular demand, Paul Hodges, CEO of International eChem (IEC) will address delegates on the challenges of Brexit and those of the global economy. In addition to his role with IEC, Paul is Chairman of the 'ReadyforBrexit' website, an online platform to assist SMEs with the uncertainties of a Post-Brexit Europe.
Addressing the Association for the first time, Clare Martin from The Wellbeing Project will be the third guest speaker on the day, delivering an interactive presentation to delegates on the important but often overlooked subject of Managing Mental Wellbeing.
Completing the line-up at the event will be Dr. Rob Oades, Chair of the European Solvents Industry Group (ESIG), who will present an update on the activities of the group over the previous 12 months, along with details of forthcoming projects. ESIG is the principal partner of the SIA in tackling Safety, Health and Environmental issues.
The SIA Annual General Meeting is open to SIA members, guests and non-members with an interest in the supply aspect of the industry and the work of the SIA.
The Solvents Industry Association Golf Day will also take place prior to the AGM at Mottram Hall on Wednesday 16th October.
To book a place or for further information, please contact Andrew Norman, SIA General Secretary via the link http://www.solvents.org.uk/contact-us/