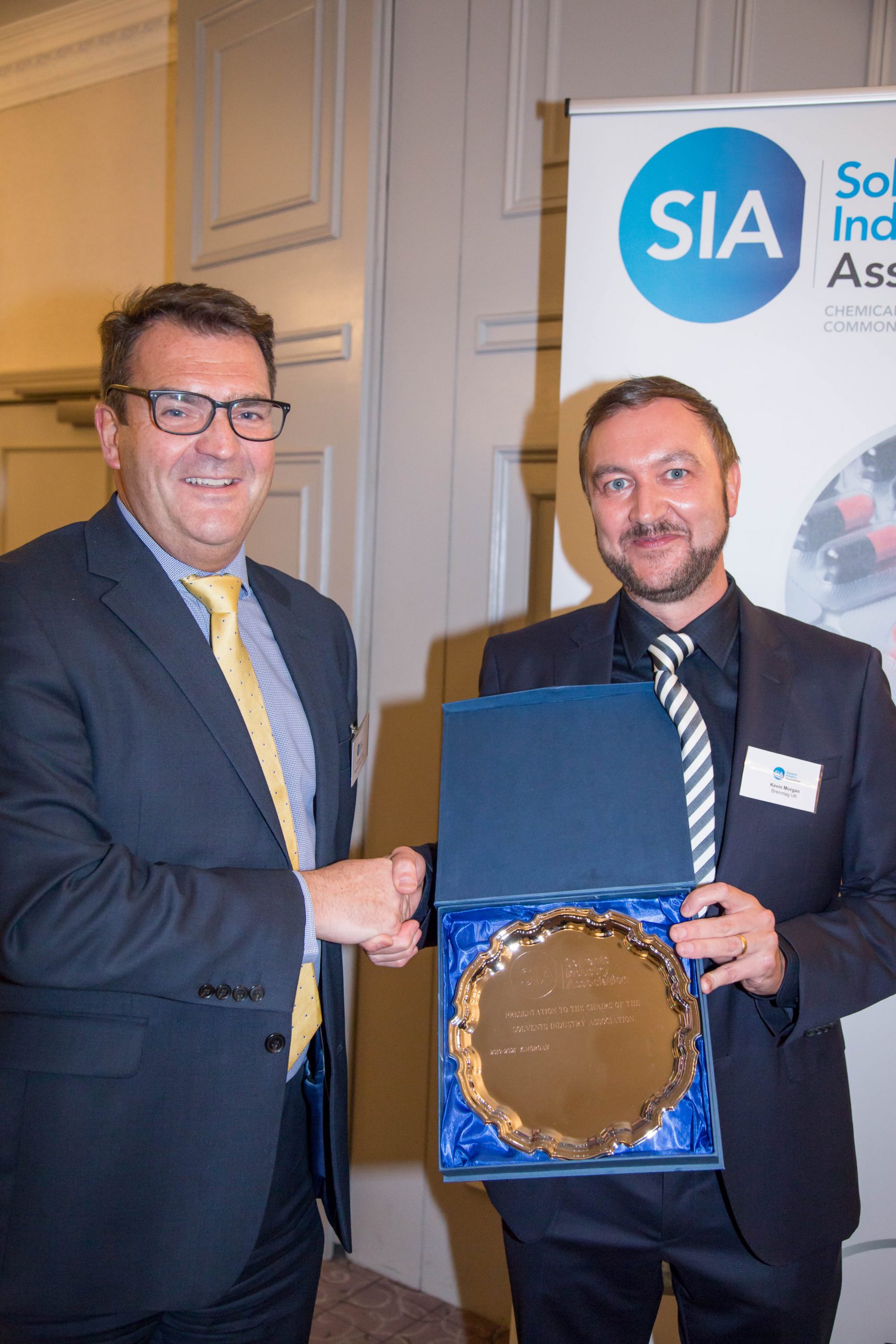 ---
Former SIA Chair Kevin Morgan was recognised for his services to the Association by being presented with the traditional silver salver at the Annual General Meeting on 23rd September.
Kevin, Commercial Director of Solvents at Brenntag said, 'I am delighted to be presented with the silver salver. Stepping into the role of Chair following an excellent period under Mark Brunt was daunting yet exciting, I have really enjoyed steering the Association for the past few years. I think we have made some amazing progress, particularly when it comes to new members and marketing. Under the new Chair we have a great plan in place and I am sure that Andrew Ford will lead us even further. Good luck Andrew!'.
Incoming Chair Andrew Ford of Hayman Group said, 'It was a pleasure to present the traditional chairman's silver salver to Kevin at the AGM in recognition of his hard work and leadership over the last 2 ½ years'.
'I have been involved with the SIA for almost 20 years and sat on the SIA Board of Directors for almost 10, so it is a great honour to take on the role as the next Chair, where I look forward to continuing the excellent work of Kevin, in support of our excellent Association'. He added.
Want to learn more about the SIA? Why not contact us today Contact Us