---
Watch in Spanish, German, Italian or French
---
The Solvents Industry Association in collaboration with the European Solvents Industry Group (ESIG) have updated and re-issued their award-winning* Safe Handling of Solvents safety film, replacing the one first released in 2006.
In line with the original version, this latest issue highlights fundamental safety guidance for those handling solvents and other flammable liquids and was the first of five safety films to have been produced jointly by the organisations.
SIA General Secretary, Andrew Norman said, 'The Safe Handling of Solvents film is core to our training course offering and it was recognised that there were a number of aspects in the original 2006 film which were not to current standards. Members of the SIA Technical Committee and European Solvents Industry Group worked together to produce what we feel reflects the requirements of modern legislation and at the same time offers a useful training tool and guidance to those working with flammable liquids.'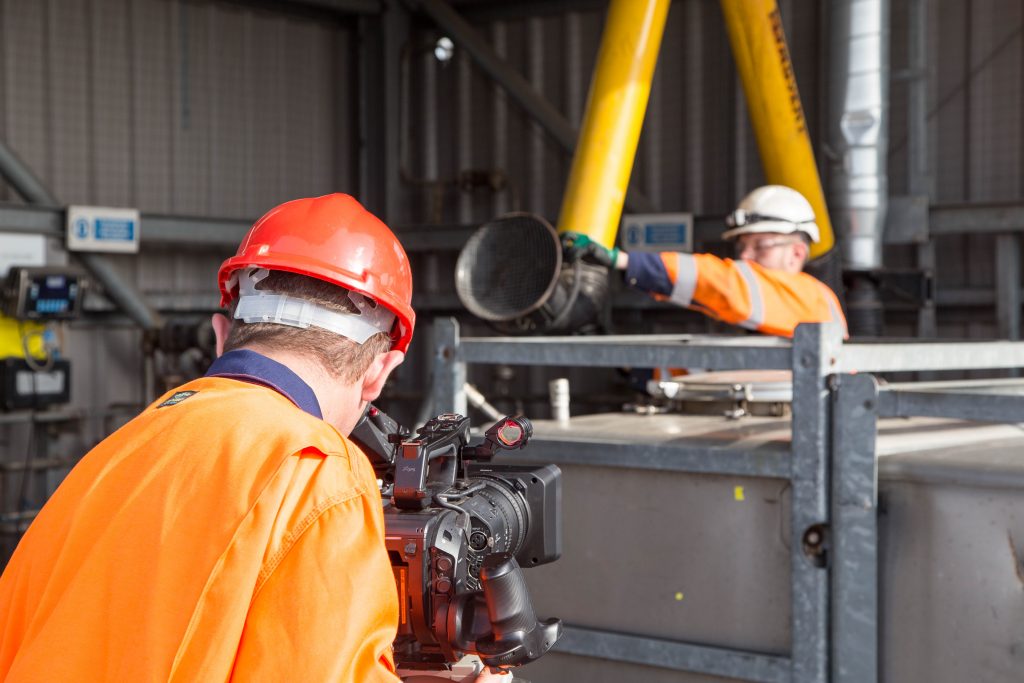 Filming utilisation of forced ventilation prior to iBC filling
Shot at SIA Member sites in Essex the UK and in Antwerp, Belgium, the film highlights the areas requiring upmost attention when handling solvents such as vehicle loading, the filling of drums and IBCs, site safety and awareness of the hazards of static electricity and other sources of ignition.
In addition to the link view below, USB copies are available upon request from the SIA, or feel free to contact Andrew Norman, SIA General Secretary for more information /contact-us/
*The SIA won the RoSPA SME Assistance Award in 2013 which was in recognition of the guidance and safety films produced by the Association.