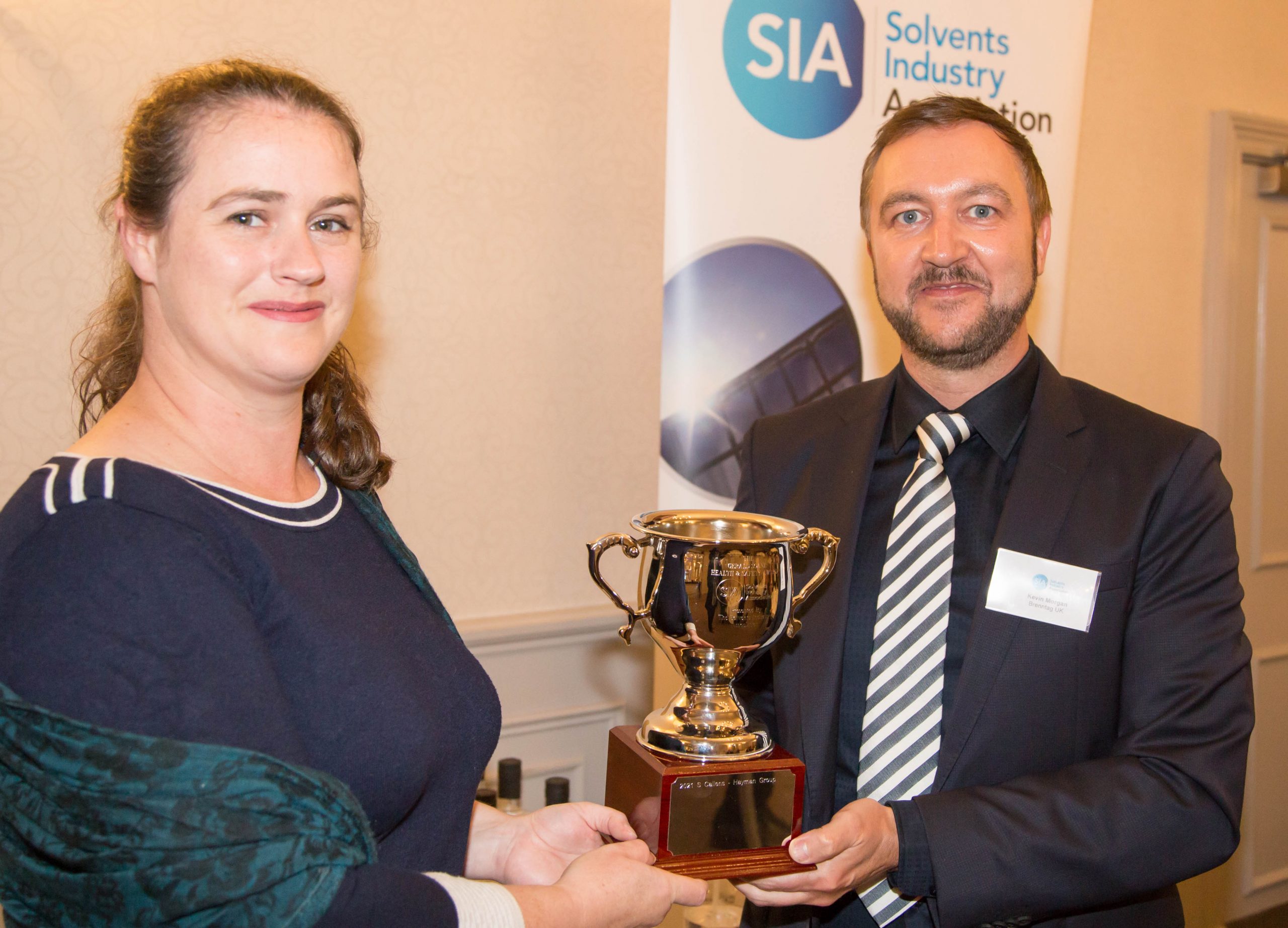 ---
Dr. Stephanie Callens of Hayman Group Limited was awarded the 2021 Gerald Soane Award for her outstanding contribution to Health & Safety at the recent Solvents Industry Association Annual General Meeting and Dinner at Mottram Hall.
A member of the SIA Technical Committee for just 3 years, Stephanie has been instrumental in the production of the SIA's Safe Sampling of Solvents Guidance Note and has led the review of Solvents in Small Packs, along with her assistance with language translation for our information films and the production of a hazards information poster for gin distillers.
Upon receiving the Award, Stephanie said, 'I am truly honoured and grateful to receive the Gerald Soane Award. I am proud to be part of the SIA Technical Committee and contribute to the mission of the Association in promoting a safer environment in the solvent industry.'
SIA General Secretary, Andrew Norman said, 'Stephanie made this a straightforward decision for the SIA Board this year. Her commitment to the Technical Committee over the past three years has been outstanding. We would like thank Stephanie for the expertise and professionalism she brings to the Association and we are looking forward to working together on many more projects in the future'.
Interested in joining the SIA? Contact us today Contact Us